Имя актрисы
: Anastasiya
Сайт
: MyPreggo.com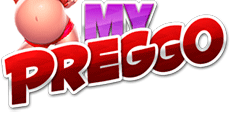 Дата появления на сайте
: 2021-02-22
Дата из фотосета
: (отсутствует)
Жанр
:
Pregnant
,
Solo
, Eating, Contractions
Продолжительность
: 00:17:19
Описание
: Have you ever seen such a huge, pregnant belly? Days away from her due date, young Anastasiya`s belly is simply gigantic and really has to be seen to be believed. It looks like it could be a record of some sort, but its size could be an illusion of her petite frame. She`s a tiny girl, which only makes her belly look that much bigger. Either way, carrying around the weight of that enormous belly isn`t easy. Needing to rest her aching feet, Anastasiya heads to the kitchen and makes herself a snack, her full breasts and massive belly spilling out of her bra and panties. After preparing something to eat, this knocked-up cutie takes a seat to enjoy her food, pausing briefly to take off her constrictive bra and panties. Much more comfortable now, she continues munching on her snack, looking perfectly content wearing only her thigh-high
stockings
. She may be a small girl, but she has a ferocious appetite now that she`s eating for two! Suddenly, snack time is interrupted by contractions so painful, she immediately forgets about her food and groans in agony as she clutches her belly. Given how close she is to her due date, it`s entirely possible that her baby could be on the way. Will she have it right here in her kitchen, or will she be able to stave off the contractions?
Тип HD видео
: 1080p
Формат видео
: MP4
Видео
: MPEG4 Video (H264) 1920x1080 25fps 5512kbps [V: Mainconcept MP4 Video Media Handler [eng] (h264 high L4.0, yuv420p, 1920x1080, 5512 kb/s)]
Аудио
: AAC 48000Hz stereo 157kbps [A: Mainconcept MP4 Sound Media Handler [eng] (aac lc, 48000 Hz, stereo, 157 kb/s)]