Имя актрисы
: Maria Conejos
Сайт
: MyPreggo.com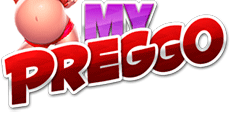 Дата появления на сайте
: 2021-02-27
Дата из фотосета
: (отсутствует)
Жанр
:
Pregnant
, Latina, Brunette, Big Ass,
Big Tits
, Eating,
Solo
Продолжительность
: 00:05:37
Описание
: "I`ve never enjoyed food so much," Maria remarks as she sits at the kitchen table and has a snack. At 35 weeks pregnant, she`s either hungry or horny and in this video, it`s the former. "Strawberries with cream are my favorite," she continues, her low-cut shirt revealing a hint of the glorious breasts underneath. Looking adorable with her cute bunny ears on, she suggestively sucks cream off of a strawberry while
casting
bedroom eyes your way, teasing you with her pretty little mouth. Things go from hot to hotter when she tugs her top down and begins coating her delicious nipples in cream, smiling as she skillfully paints each one before licking them clean. She wasn`t horny before, but after enjoying her snack and playing with her sensitive body, she`s worked herself up into a frenzy. She climbs atop the table and has more fun with her nipples, squeezing them until they`re dripping milk. Having gone from hungry to aroused, she starts rubbing her shaved pussy while faint moans escape her soft lips. This clip is short but sweet!
Тип HD видео
: 1080p
Формат видео
: MP4
Видео
: MPEG4 Video (H264) 1920x1080 29.97fps 5499kbps [V: Mainconcept MP4 Video Media Handler [eng] (h264 high L4.0, yuv420p, 1920x1080, 5499 kb/s)]
Аудио
: AAC 48000Hz stereo 157kbps [A: Mainconcept MP4 Sound Media Handler [eng] (aac lc, 48000 Hz, stereo, 157 kb/s)]