Masturbation Leads to Painful Contractions (2021) HD 720p
Дата добавления:
29.04.2021
Имя актрисы
: Anastasiya
Сайт
: MyPreggo.com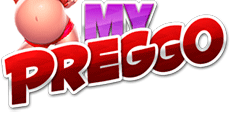 Дата появления на сайте
: 2021-04-18
Дата из фотосета
: (отсутствует)
Жанр
:
Pregnant
, Short Hair,
Solo
,
Masturbation
, Contractions
Продолжительность
: 00:16:48
Описание
: When you`re nine months pregnant and ready to pop, even the most simple of tasks can be exhausting. After getting a bit of housework done, Anastasiya can`t wait to climb into bed for a midday nap. Shrugging off her bathrobe, she gets comfortable in bed and slips out of her bra and panties to model her pregnant body for you. Her belly is truly enormous and her full breasts are accented by dark nipples that contrast against her pale skin. Knowing that an orgasm always helps her sleep, Anastasiya lays back and gets to work, rubbing her clit while moaning softly. She fingers herself harder and faster, getting close to climax but not quite reaching it. This is unusual for her since she usually cums rather quickly, and when she feels a growing discomfort in her belly, she knows what to expect next. She gives up on the orgasm and tries to calm herself before the contractions hit, but it`s too little too late. Her face twisted in agony, she sits up in bed and rubs her belly as painful contractions hit her like a punch to the stomach. This far into her pregnancy, she knows this might not be a false alarm and that her baby really could be coming if she doesn`t get these contractions under control. The question is... will she be able to?
Тип HD видео
: 720p
Формат видео
: MP4
Видео
: AVC at 3 136 kb/s, 1280 x 720 (1.778) at 25.000 fps
Аудио
: AAC at 317 kb/s, 2 channels, 48.0 kHz



Благодарностей: 0
Информация
Посетители, находящиеся в группе Гости, не могут оставлять комментарии к данной публикации.